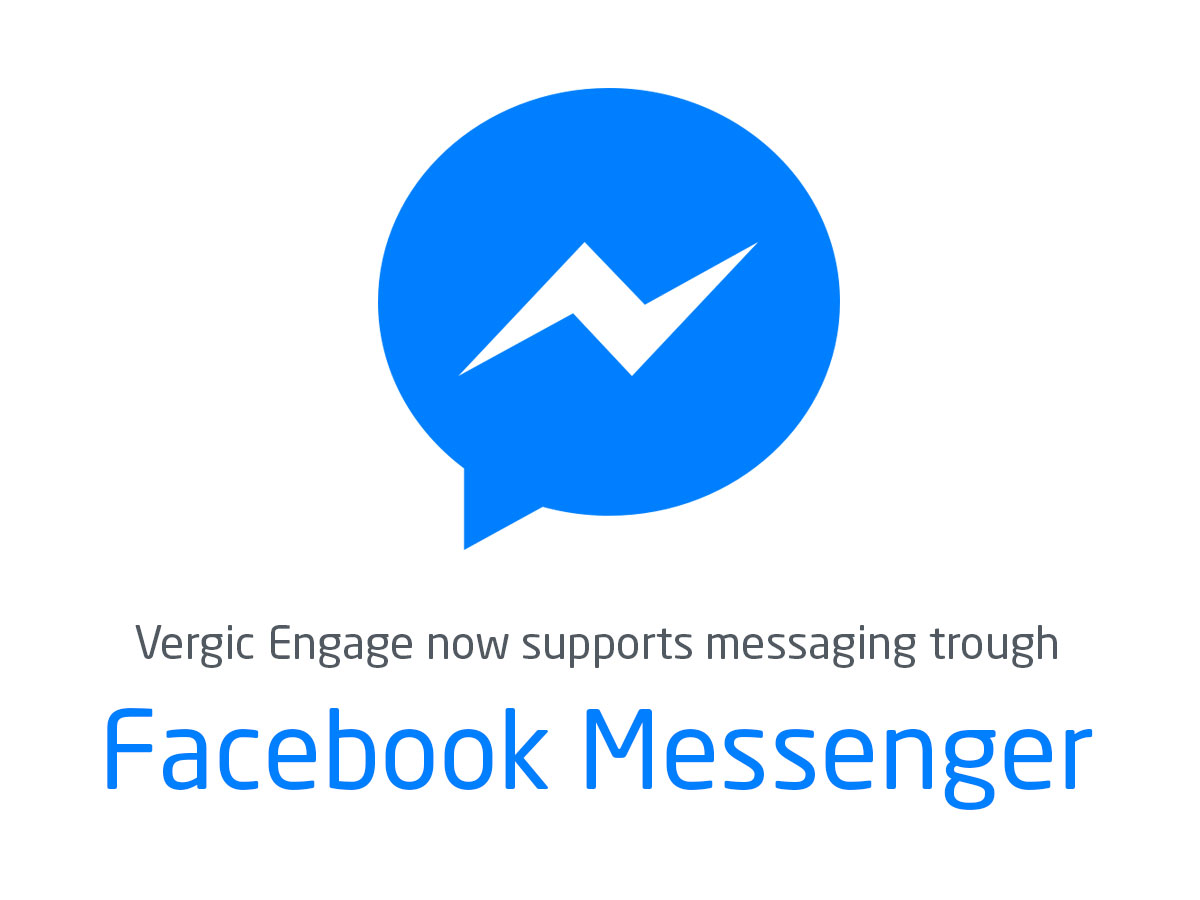 ---
Vergic now supports messaging trough Facebook Messenger
With the upcoming release of asynchronous messaging functionality – Vergic gives businesses the opportunity to communicate with their customer's trough Facebook Messenger.
The chat dialogue between the company and the customer is no longer limited to the company webpage, and why should it be? Companies and organisations should use the customer's own preferred IM channel, and now, thanks to the new "messaging API" and asynchronous technology, this is possible with Vergic Engage.
Asynchronous what?
The key is the asynchrony messaging technology together with the new messaging API that allows a dialogue to span over a long time. As an example, you can start a chat conversation through the company's Facebook Messenger channel and they will answer once they are online, or you can reply to a message days after the dialogue was initiated. A dialogue can now live forever as long as there is an identifier such as a Facebook ID, phone number or any logged in profile ID or case ID. The case ID is external and can be set by the external system.
More IM channels will be added to this list in the coming months.
Why IM app channel communication is crucial for your future business
The more advanced Instant messaging apps become, the more they will replace many traditional homepages and online stores. There is a big change happening where customers are not using traditional online stores when shopping or searching for support:
"We see a paradigm shift in consumers' behaviour. Just like companies once moved their marketing from local webpages to social forums – shopping and support has moved away from traditional e-stores/webpages to messaging apps." says Stellan Kristiansson, MD at Vergic.
He continues:
"Customers are searching for products and services direct in IM apps and completing the whole checkout process without visiting the web shop. This makes the IM channel, like Messenger or WeChat, the only contact point for both shopping and support. With the increasing quality of AI chat bots, this is a major shift in how we need to look at online shopping and support."
---
More information and recourses
Contact sales@vergic.com for more information