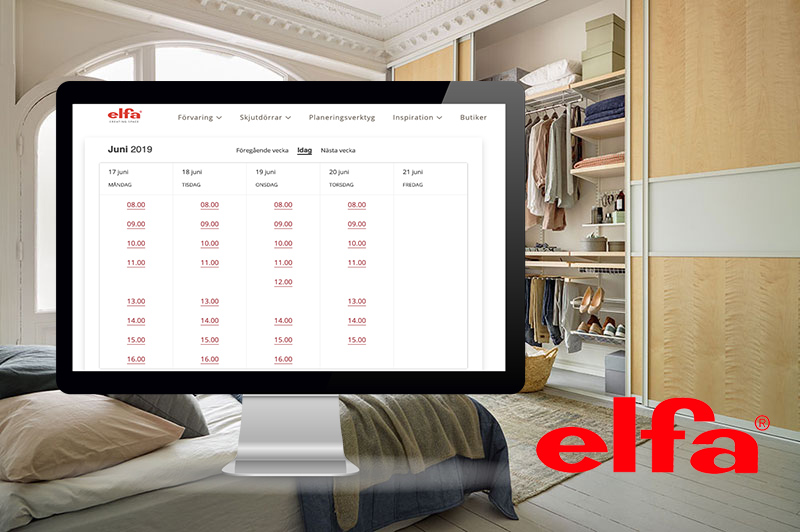 Making experts available in scheduled online meetings helps Elfa to meet customers needs
To give customers a helping hand with planning their living space and to make the most use of their own experts, Elfa (Nordic leader in home space solutions) is implementing Vergic's lead generation tool 'Book-a-digital-meeting' on their website.
How it works?
The customer is offered time slots for online advisory meetings and explains his/here needs in a web form.
Once in the meeting the expert and customer collaborate digitally and build a perfect home space solution. The Elfa planning experts can use Vergic features like co-browsing, screen sharing, photo up-load and even video during the session.
The result
Elfa is experience a increasing amount of bookings and a impressive conversion rate of 50% in the online advisory meetings.
Benefits with Book-a-digital-meeting?
Meet customers when its suites both parts the best.
Huge cost savings when going from physical meetings to personal digital meetings.
Not forcing customers to travel for a booked meeting is good for the environment, customer everyday life and the shopping experience.
---
Do you want to know all about the 'Book-a-digital-meeting' feature?
Learn more here