­­­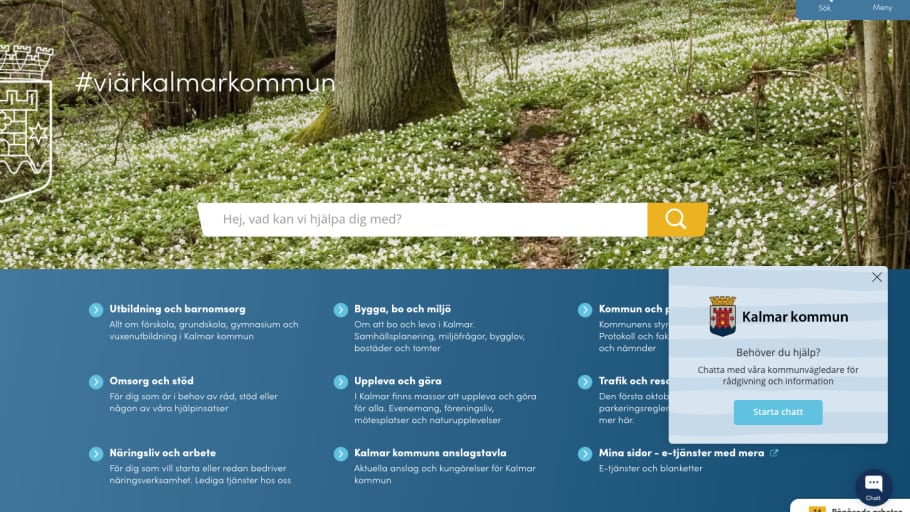 Kalmar Municipality chooses technology from Vergic to meet its residents on the web
Kalmar Municipality now offers its residents the opportunity of digitally communicating with its experts via chat on kalmar.se. With the help of technology from Vergic, residents can digitally connect with the right skills, and this saves time and resources.
An element of Kalmar Municipality's digitisation process is to facilitate effective contact channels. Traditional means of contact via telephone and email are not the most effective when web visitors are already in a digital context at: kalmar.se.
This is where the Vergic platform is able to determine which digital channel is the most suitable for each situation. Sometimes, chat is the most effective, but in more complicated cases, video chat or a voice channel could be better to open up.
When dialogue takes place, the expert and the visitor are able to work together with various digital tools and make decisions after both parties have been verified.
Kalmar Municipality's IT partner Telia, together with Enghouse Interactive, has been responsible for the implementation of Vergic Engage.