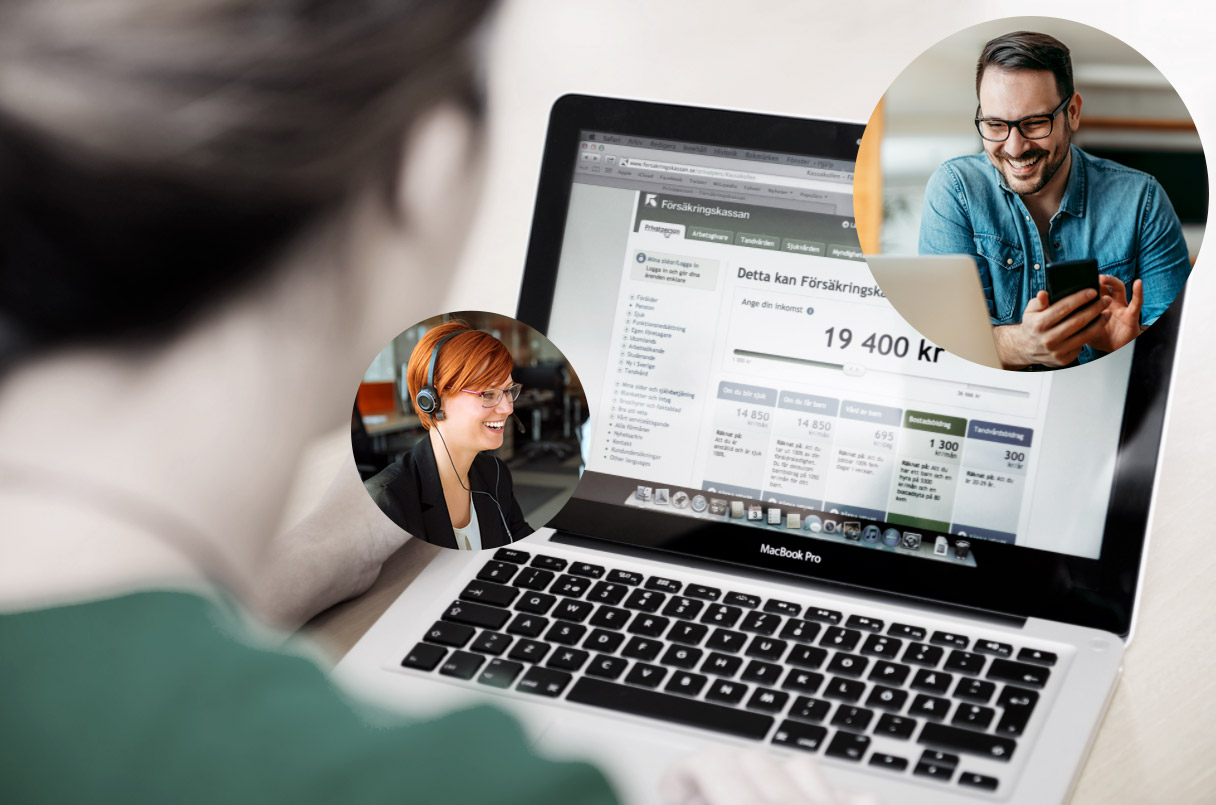 The Swedish Social Insurance Agency (Försäkringskassan) signs with Vergic
When Försäkringskassan chose a supplier of technology to meet citizens online, the choice fell on Vergic. Vergic's wide range of digital channels such as Chat, Video and "Booked meetings" in combination with a high level of security became crucial.
The agreement with Försäkringskassan is for three years with an option to extend for another 3 years, which means great opportunities.
Försäkringskassan moves physical meetings online
Försäkringskassan is digitizing more and more processes for more efficient and increased accessibility. At a time when physical meetings involve both practical challenges and security issues, digital alternatives have become a smart solution.
Försäkringskassan already uses "Proactive chat" and "Scheduled web meetings" from Vergic and will increase the number of services where these channels are used.
We have for many years worked with authorities around digital meetings and have adapted our platform to their specific needs for security and accessibility. That Försäkringskassan continues to choose Vergic is a great recognition for us.
/ Rickard Janz, Sales Manager at Vergic
A solution for several different scenarios
The strength of the Vergic Engage Platform is not only the ability to communicate digitally but also that the platform, with the help of its analysis engine, based on rules, chooses the most efficent contact channel for each individual web visitor's situation.
The high level of security (encryption and eg BankID) and the fact that all data is only handled within Sweden's borders is also an important part.
About Försäkringskassan
Försäkringskassan is one of Sweden's largest authorities responsible for Swedish social insurance. The authority decides and pays out the benefits included in the social insurance. The authority has about 14,000 employees in Sweden.
---
Want to know more?
Contact us