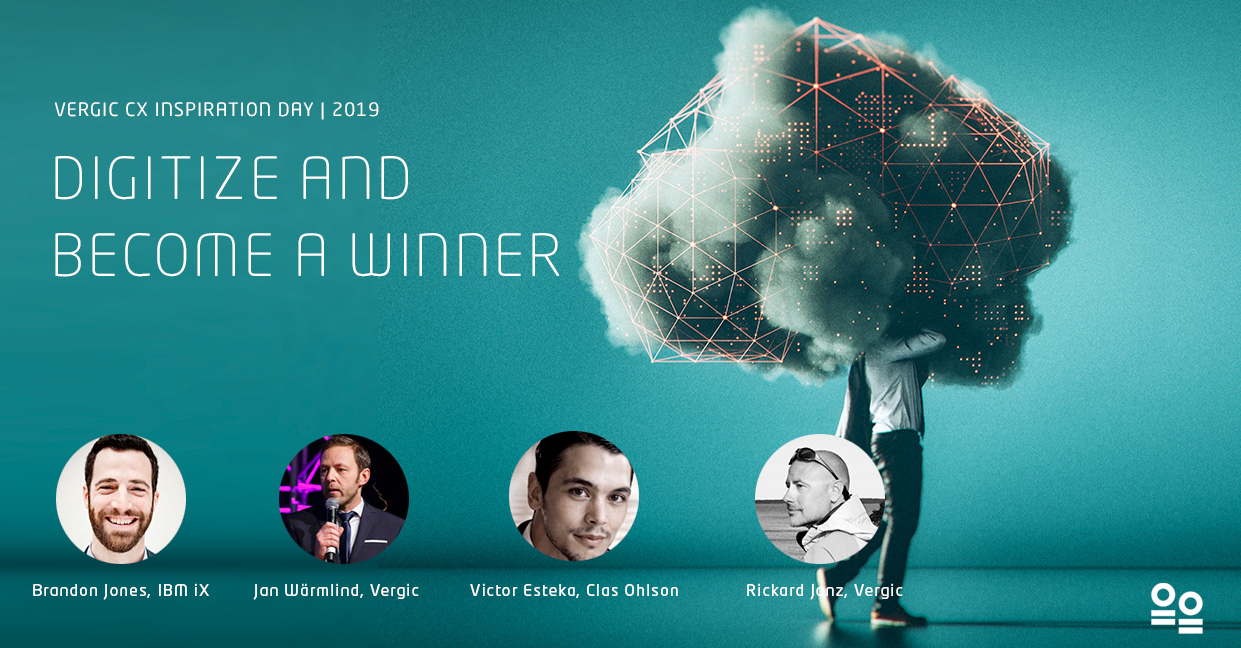 ---
Vergic CX Inspiration Day 2019 | 15 maj Stockholm
We gathered some of the industry's leading experts in digitization of customer meetings and AI to let them share their experience. Welcome to take part and spread this knowledge further:
60% of customers who call a company or an organization started their customer journey online. Why force them offline?
Digitization is becoming an increasingly important part of our everyday lives. The first meeting with companies and organizations usually takes place via digital channels, but it is seldom that the business is equipped to digitally meet the customer in the best way.
What are the tools you should have to become a winner? What are the right expectations for AI and Bots when automating? What are the traps and where are the biggest gains? We also tell how automation contributes to your staff getting the opportunity for even more qualified customer meetings.
A big 'Thank you' to all people visiting our 'Vergic CX Inspiration Day' yesterday. Great speakers on a hot topic: 'How to become a digital winner'. Thank's to Brandon Jones, Victor Esteka, Jan Wärmlind and Rickard Janz for sharing insights and leading us into the future.
3. A Reality Check on AI and CX, Brandon Jones, IBM iX (In English)
4. Customer Service based on AI, Rickard Janz (In Swedish)
5. How to deal with disrupted customer behavior, Victor Esteca, Clas Ohlson (In Swedish)