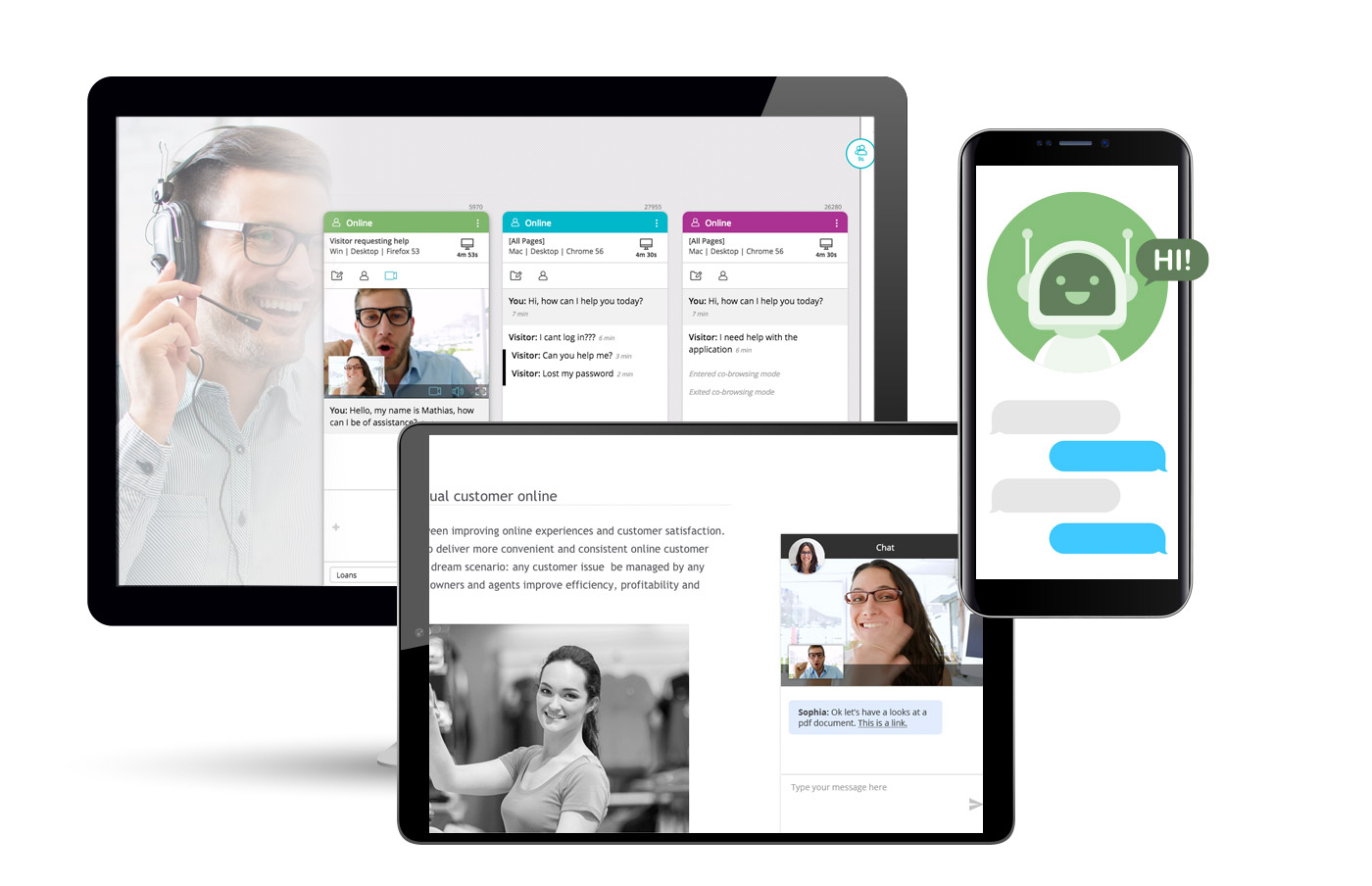 Chatbots that are as powerful as
your live agents
Vergic chatbots come equipped with the same tools as a live agent. They help customers to navigate, highlight elements and other collaborative tasks. This makes Vergic chatbot one of the most efficient automation solutions on the market.
Our chatbots understand and support the customer journey
Before engaging with a customer, our analytic engine analyze each visitor and decides the best approach. We select the optimal starting point for the chatbot based on your business rules.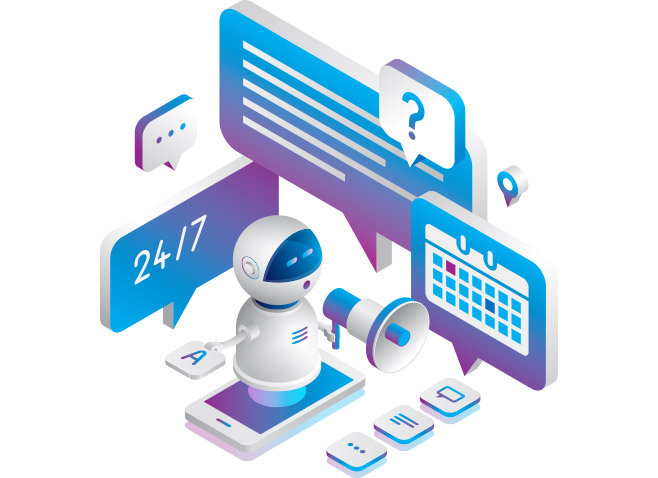 Why Vergic chatbots?

Capture leads 24/7:
Never miss out on a lead again. Gather contacts and schedule meetings.

Build you own bots:
Drag and drop to create and to train your chatbots in the Vergic 'Bot Trainer'.

Work with live agents:
Transfer the customer to a live agent when needed. Pre-prep live dialogs to save resources.

Guide the customers:
Let the bot co-browse with the customer and guide them in utilizing existing content and web services.

Multilingual:
Our cognitive services support all major languages.

AI-intent understanding:
Advanced cognitive services that can be trained in your own area of expertise.

Population of external data:
Enrich the dialog with customer-specific data.

Rule-based engagement:
Contextual starting points in dialogs based on visitor segmenting.
Our most popular chatbots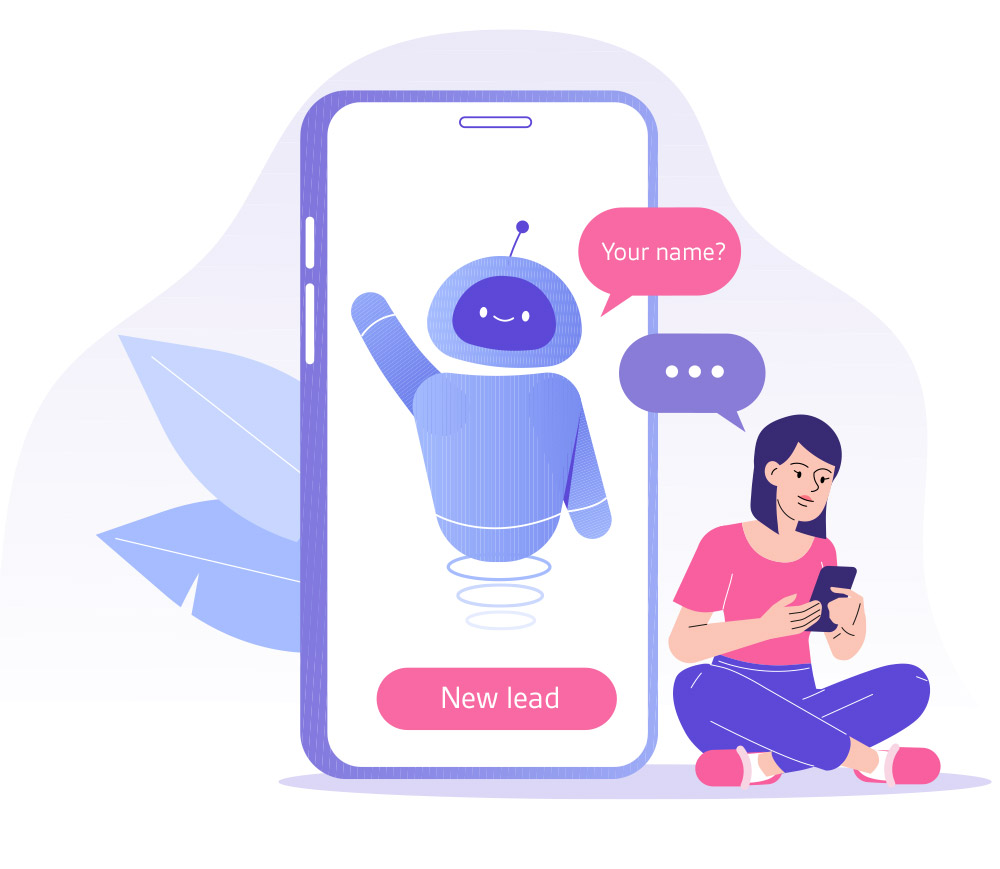 Lead-Generating Chatbots
Replace low conversion rates and boring forms with engaging conversations. Let the bot take over after business hours or during busy times, to avoid missing out on leads due to lack of resources. Save time by letting the bot qualify leads before handing them over to a live agent.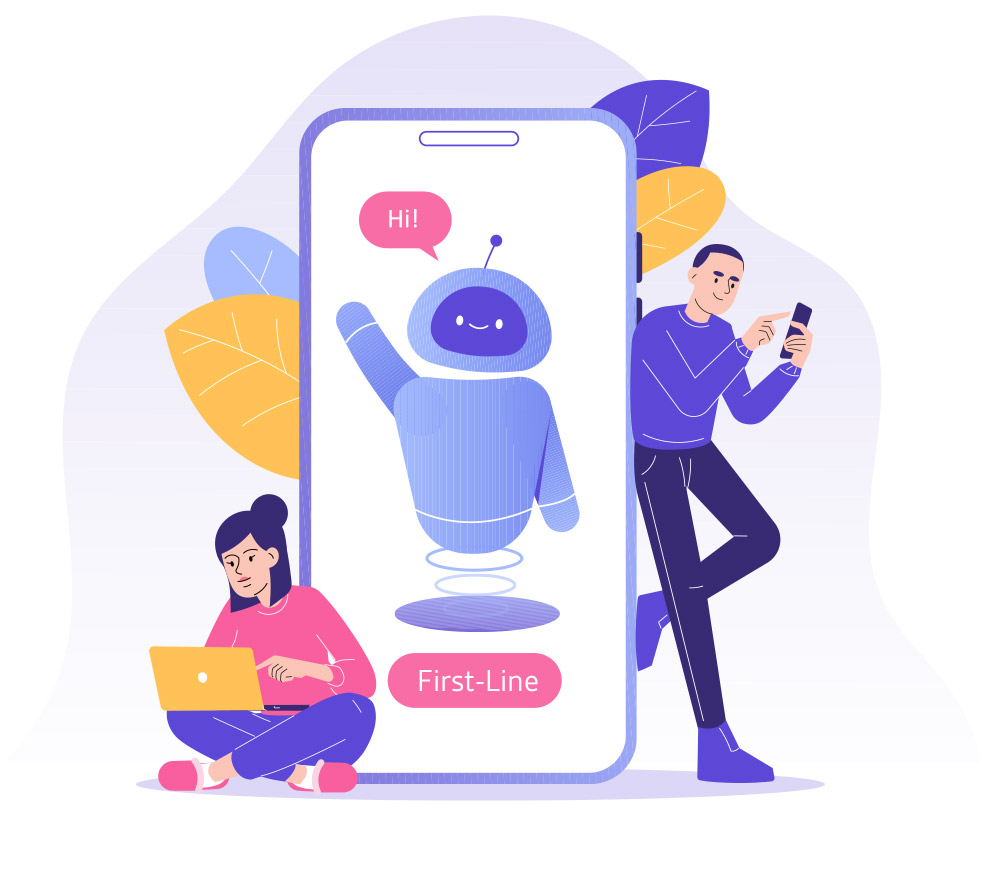 First-Line Chatbots
Let the bot handle contact requests and put the customer on the right path. Offer the customer the most efficient channel for every situation, based on availability and customer value. Let the bot help customers navigate to the right information or connect with a competent live agent.
Build and train your own chatbots in the 'Vergic Bot Trainer'
The 'Vergic Bot Trainer' is a powerful and visual bot configurator. Create dialog flows with drag and drop features. Train the chatbot to understand intents and get statistics on how it's performing.
Choose if you need cognitive services, 'AI Intent Bot', that understands what the customer is typing and responds in a natural conversation flow or a more simple, yet powerful, 'Menu bot' that offers the customer options with buttons.