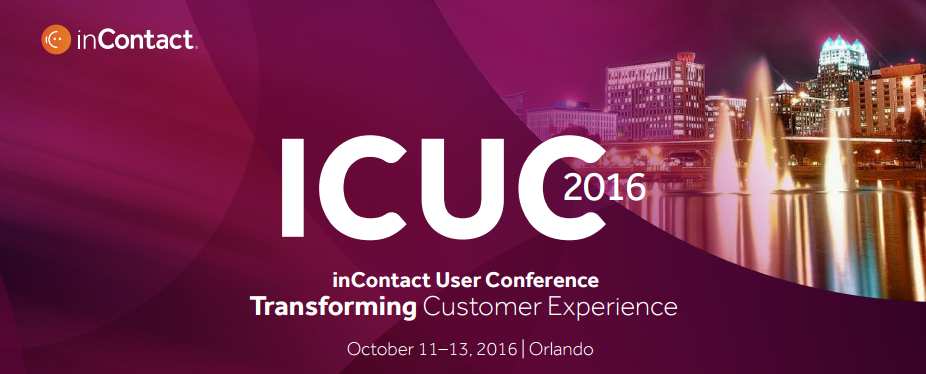 Vergic at ICUC inContact user conference in Orlando
We have integrated our Advanced chat and Rule engine with inContact's popular contact platform. With our inContact add-on (available here), customer service can now offer much more advanced chat as well as engage with more relevance by segmenting the site's visitors through our Rule engine.
We also introduce our Phone co-browsing feature that allows the agent and the caller to connect to the same web session so that the agent can visually guide the caller on the web page.
At the ICUC conference in Orlando (12-13 October), we will be talking about the integration for an audience consisting of Contact Center Managers from some of the biggest companies in the US. Many other companys and partners from Europe will also join the ICUC conference. Among them our partner WebHelp.
For more information about how to extend inContact with advanced chat visit: http://www.vergic.com/incontact-offering/
Have a look at a short demonstration showing how you use the inContact add-on from Vergic to get "Advanced chat" and "Phone to Co-browsing":
---
---