Vergic speak at the user inContact user conference in Orlando
Vergic was invited to speak at the yearly user conference for inContact in Orlando. We asked the question – "Are you driving blind"- addressing the disruption between the agent and visitor due to distance and obsolete communications tools. We spoke about how Vergics set of tools allows a more meaningful and efficient dialog.
---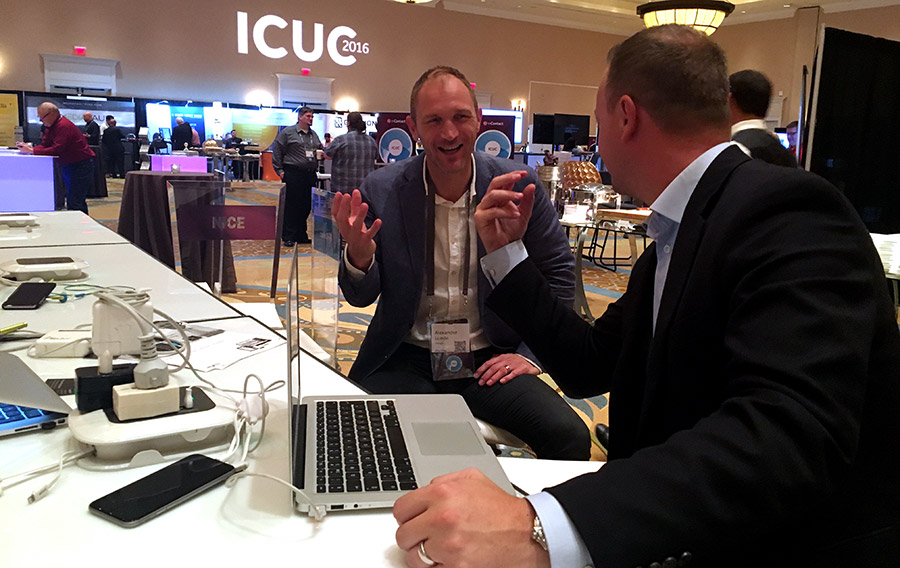 ---
Vergic has released a add-on to the inContact platform allowing the agent to combine phone calls with advanced co-browsing so that the agent can guide the caller on the web page. We call it "Phone to Co-browsing"
For regular chat requests, our add-on also allows the agent to start a "Advanced chat" with co-browsing, video and file sharing – al to bring the agent and the visitor closer together.
Speaking under subject "Openness" we described how easy our solution can be integrated in existing "Contact center"-platforms to ramp up the customer experience.
Learn more
VIDEO: A short demonstration of the inContact integration
VIDEO: What is Phone to Co-browsing?