Senior C# Developer with web application experience
Vergic is looking for a Senior C# Developer for our Development team. Vergic Engage has around 100.000.000 requests every day and about 75% of the Swedish web traffic runs through our system every month. We have customers in US, Germany, UK The Nederland's and the traffic is going to grow enormously.
– We need your help to handle that enormous growth and load!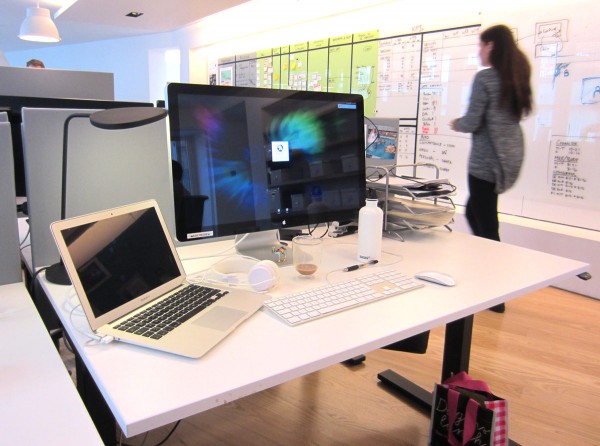 The role as Senior C# Developer is based in Malmö, Sweden. He or she will be part of our core development team that continuously work and enhances the Vergic Engage platform the core product of Vergic. We use bleeding edge technologies and are constantly looking to improve our product.
Responsibilities include among other things:
Build amazing scalable software applications

Build a strong team by actively helping team members

Continuously learning as an individual and in the team
We want you to set high standards for yourself, your performance and your results. At the same time we are offering a fantastic opportunity within an exciting and developing company. With us, you will become a part of a company that is characterized by growth, innovation and development in an environment of teamwork. Your colleagues will challenge and contribute to your personal and professional development.
Skills & Requirements:
Candidate Requirements:
Minimum 5 years software development experience (C# and Microsoft technologies)

Knowledge of and experience of working in Agile development environment

Strong understanding of distributed, multithreaded and scalable applications

Experience from working with Actor Systems and NoSQL databases is preferred, but not required

Experience from integrating towards external systems is preferred, but not required

Focus on good craftsmanship, architecture and quality
Personal skills:
Good communication skills – verbal and written (both Swedish and English)

Self-motivated with ability to work effectively under pressure

Willing and able to collaborate across boundaries to get work done and drive business forward

Ownership and drive

Competence
Questions
If you have any questions, please contact Anders Hellström at +46 760 143329 or Email to jobs@vergic.com
Company profile
At Vergic, we aim to ignite a new and better era of online customer experiences an era driven by a spirit of collaborative, useful connectivity between site visitors and owners. Powered by personalized real-time online customer engagements. Where customers gain relevant information and services.  And can enjoy more personal, engaging, and efficient experiences online — instead of being sent hunting around for service and products in the online world.
We offer a unique cloud-based software that helps business, organizations and government/public sector to communicate with their online visitors in real time, enabling them to offer service as if it were a meeting in the real world.
Vergic was founded in 2007 and today we are 25 employees with headquarters in Malmö with sales office in Stockholm. Our customers are spread throughout the Nordics and Europe. In 2011 our Vergic Engage platform won the international competition held by CGI Global Innovation Venture Partner Program, a competition with over 1.000 participants. Vergic is also ranked as one of Sweden's hottest IT-companies by Computer Sweden. Today we serve our market through direct sales and our partner network consisting of NICE Incontact, Softronics, CGI, Evry, Knowit, Advania, Go Excellent, Humany and the global prize winning call center software company Interactive Intelligence.