Vergic—a Sweden-based software enterprise—appoints Fredrik Sandberg as Partner & Alliance Director Europe. Sandberg's main responsibility will be to set up a European partner network with initial focus on Benelux, Germany and the UK.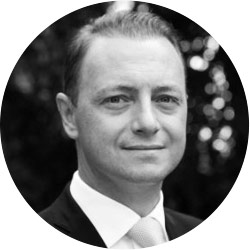 Building strong partnerships in key markets forms the foundation of Vergic's sales strategy. After having achieved great success in the Nordics (mainly through direct sales), the company now targets the rest of Europe. The appointment of Fredrik Sandberg as a new Partner & Alliance Director Europe is part of the sales strategy implementation. Sandberg will be responsible for identifying and building a European partner network.
For four years, Sandberg worked at Lifesize, a division of Logitech, where he most recently served as Country Manager Nordics and before that as Regional Sales Manager Nordics. While at Lifesize, he was responsible for Nordic sales, channel and partnership development. He was also a member of the business development and strategy group that formed a partner network in EMEA. Lifesize recently recognized Sandberg's achievements with an award that is granted each quarter to employees who make extraordinary contributions to the company, namely: Top Partner Management for the EMEA and APAC regions.
"We're delighted to have Fredrik on board," says Alexander Lunde, CEO of Vergic. "He had an excellent track record at Lifesize. Under his leadership the sales organization exceeded its goals for seven consecutive quarters and recently, the Nordic region became the best region globally. His skills will be very valuable to us, as we will invest heavily in expansion via partners."
Sandberg assumes his new position on 18 August 2014 and will be based at Vergic's Malmö office.