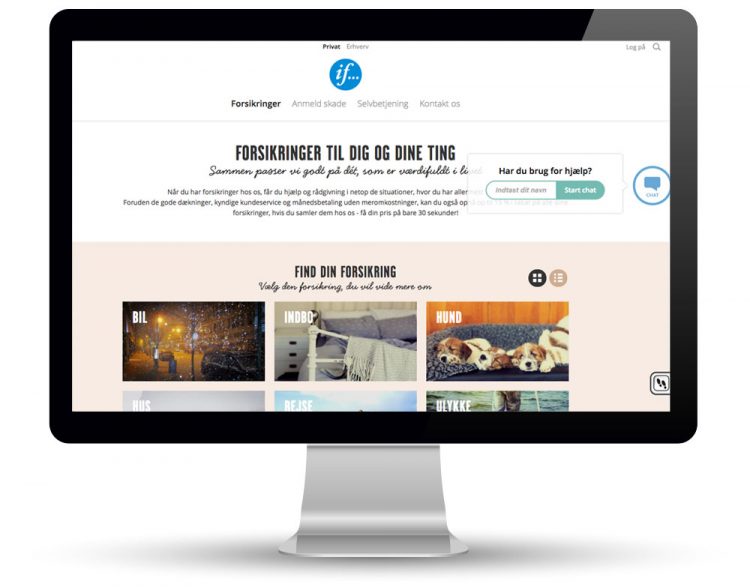 If Insurance expands use of Vergic Engage in Scandinavia
After a successful roll-out in Sweden, If Denmark is now starting to use Vergic Engage. Vergic Engage will support the sales process and increase customer satisfaction, by offering advanced interaction through chat and co-browsing.
By using Vergic, they can now route support and sales through the most efficient channels, and offer context-relevant support at the right moment to specific visitors.
With Vergic Engage, companies reduce their email by 60% and increase their first-time resolution rate up to 90% allowing them to focus on more cost efficient channels.
About If
If is the leading property and casualty insurance company in the Nordic region as well as to Nordic customers with international operations.
Employee: 6,200
Clients: 3 million private customers, 320,000 corporate clients​