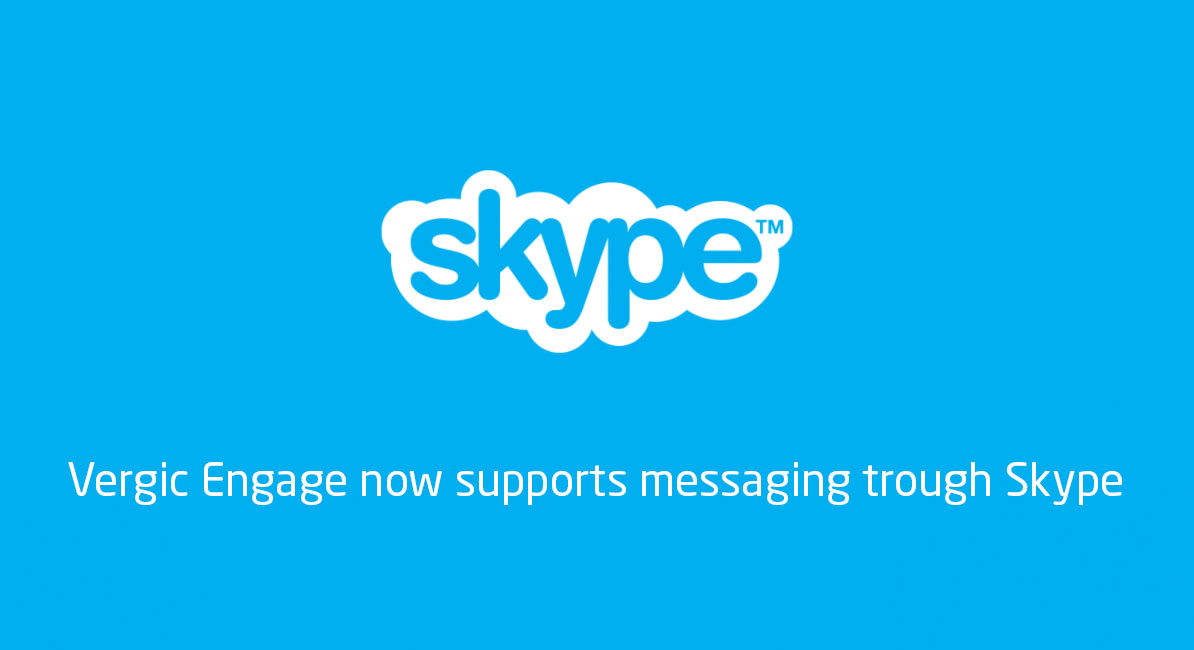 Vergic Engage now supports messaging trough Skype and Skype for business.
This allows your customer to use his or her own preferred messaging app.
---
The chat dialogue between the company and the customer is no longer limited to the company webpage, and why should it be? Companies and organisations should use the customer's own preferred IM channel, and now, thanks to the new "messaging API" and asynchronous technology, this is possible with Vergic Engage.
Your service agent will still use the Vergic Agent Desktop witch channels al chat request in one tool for a easy agent workflow.
Read more about Vergic Engage messaging and supported channels here
External chat
The key is the asynchrony messaging technology together with the new messaging API that allows a dialogue to span over a long time. As an example, you can start a chat conversation through the company's Facebook Messenger channel and customer service will answer once they are online, or you can reply to a message days after the dialogue was initiated. A dialogue can now live forever as long as there is an identifier such as a Skype ID, phone number or any logged in profile ID or case ID. The case ID is external and can be set by the external system.
More IM channels will be added to this list in the coming months.