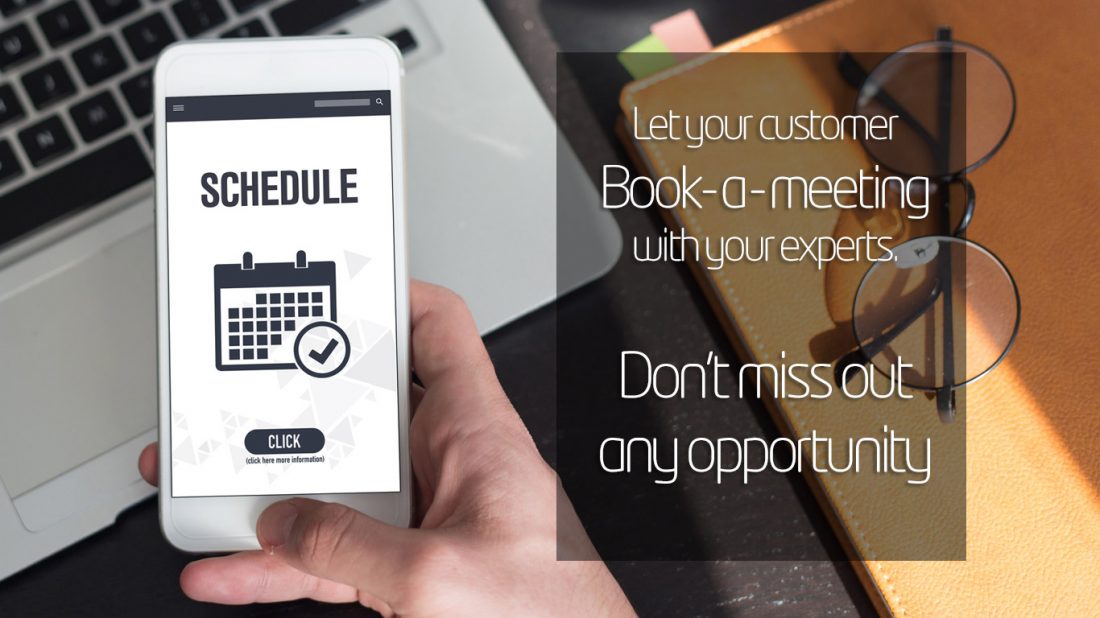 Let Customers Schedule a Web Meeting with Your Experts
With the lead generation tool, 'Scheduled Web Meetings', you can offer customers time slots to meet with an expert or sales reps at a later and more optimal time. In the meeting the expert/sales reps can communicate through video or chat and together co-browse web pages and share documents.
---
Imagen you have an organization with a lot of experts. These experts have different working hours and competence. Then you have a customer that needs advice from a expert. To assume that both expert and the customer are online at the same moment is not very likely or efficient when it comes to planning operations.
Instead you want is to schedule meeting slots for your experts and let the customers select these from a calendar. You also want the customer to be able to self-administer the booking to reduce costly booking management.
Connect at an optimal time for both customers and operations
This is what Vergic 'Scheduled Web Meetings' does. From an operational perspective you create groups of experts and sets of available timeslots. Then your visitor on your homepage can select an available timeslot that works best for him/here. When the meeting is about to start the customer visit a meeting link and enter the digital meeting together with the expert.
Don't lose customers because you can't take the request
The workload and requests at a contact center varies throughout the day. You have your busy hours where requests peaks and you just can't handle them all. Instead of hiding your contact banners on your webpage you can now offer time slots to your customer for periods where your team has less to do resulting in a better distributed workload over the day.
This is very important for business with few but 'high value customers' who can't afford losing a contact request.
Some success stories from our customers
A Swedish government social welfare institution is using Scheduled Web Meetings to schedule experts with different language skills for social welfare questions. A visitor can choose here/his language from a calendar and get available time slots with this expert.
Apopro is using the feature to schedule pharmacists to give online recommendation in medicine use.
Benefits:
Don't miss out a lead if your sales reps/agents are:
Buzzy or unavailable
The right competence is not available in that moment
Outside opening hours
Workforce optimization:
Distribute contacts to periods where your sales reps/agents have less workload
Meet customers on their terms
Let the customer select time and place that works the best for them
Suitable for more complex sales processes that requires more than a simple chat
---
Do you want to know more?
Contact us