Our friends at CDON Group with their brand Lekmer.se are now moving into the physical retail world and opens Stockholm's largest children's and baby boutique in Barkarby.
When searching the topic on Google it is great to see the customer interaction, reading blog-posts and Facebook posts from customers who are awaiting the opening with pure anticipation. It all matches the statement below from the CEO of Lekmer, Fredrik Palm.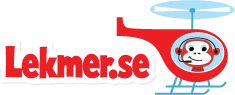 " The web opens up a physical store is a natural step when we will be where our customers are, on the computer , in the e-reader , the mobile and in the physical world. The store and the online store is seamlessly integrated with each other and we will offer a unique customer experience, "says Fredrik Palm , CEO of Lekmer.se" Press release from Lekmer
So how do shoppers want to engage with brands across multiple channels? According to a study conducted by SAP, omnichannel shoppers can be divided into three different categories, which retailers must understand and target appropriately.
The three types of omnichannel shoppers were outlined as being:
Omni-enthusiasts (13%): who believe the use of different channels through which to purchase is crucial
Omni-hesitants (22%): this category doesn't regard the use of multiple channels to be of significant importance
Omni-followers (62%): who believe the ability to use different channels standardized to be 'quite important'
The findings also showed that 72% of respondents expect to be able to research, shop, receive goods and receive customer services in whatever way they choose – with that figure rising to 83% amongst omni-enthusiasts. The survey also examined consumers' attitude to sharing personal data with retailers and found a staggering 96% of shoppers expect information to be collected about them, with the top three cited as online purchase history, payment details, and in store purchase history.
Let's see how Lekmer is approaching the overall Omnichannel strategy and how the customer interactions will flow through the various channels, time will tell!
We'll keep you posted.
Makes IT Personal