Computer Sweden has nominated Vergic as one of this year 's 50 hottest IT companies in Sweden in what they call a HIT company.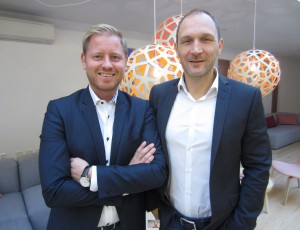 This is Computer Sweden's take on their HIT list
"Computer Sweden loves innovative technology. Therefore we want to create buzz and attention to companies that combines smart technology with growth. Computer Sweden has searched high and low after companies that fits our criteria's and simply put can be called the hottest IT-companies in Sweden. The result is a list of 50 companies that combine hype, innovation and growth, and therefore can proclaim itself a HIT company.
Of course it is incredibly rewarding to be recognized by Computer Sweden says Alexander Lunde, co-founder and CEO of Vergic. We have a strong buzz around us, something that is largely due to businesses and governments are demanding solutions like ours to optimize and streamline their customer relationships on the Web continues Alexander. Gartner is also positive to the market and list web customer service and multi-channel strategy as two of the main areas for companies to invest in for 2013-14.
Do you have any questions feel free to contact our Marketing Director Sören Meelby on 0735-231250 or send him a email on: soren@vergic.com
Click on the link for more information regarding the nomination here