Connect with customers. Personally. In real time. Online.
Today's online technology landscape is flooded with companies offering one-off solutions for lead generation, sales conversion and customer service. The result: site owners are burdened with managing and integrating multiple systems to effectively meet their online marketing and customer service needs. This creates inefficiencies that result in lower ROI and lost revenue opportunities.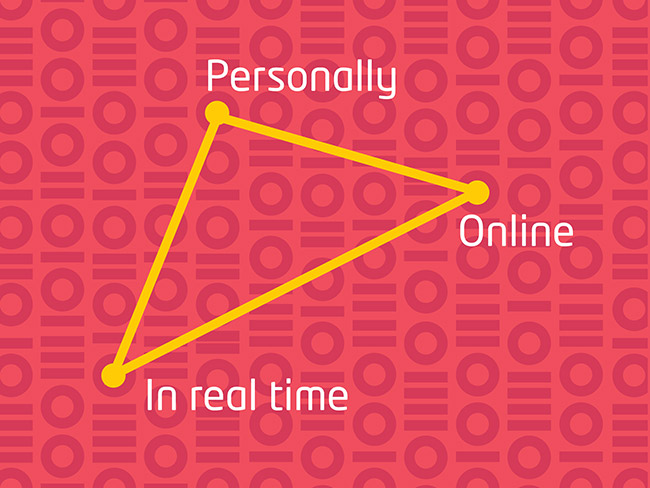 Vergic offers unity and engagement.
The Vergic Engage Platform allows site owners and customer service agents to engage with individual customers, prospects or visitors online and in real-time. Sites identify prospective or existing customers and build profiling data based on an individual's on-site behavior and interests, then use algorithm-based customer engagement solutions for lead/sales conversion as well as customer support. An open technology cloud-based platform, the Vergic Engage platform easily integrates customer on-site behavioral data with those from CRM, BI, ERP, ICT, CMS or other other third-party system.