Vergic Engage Business & Enterprise
Vergic Engage Business/Enterprise provides a market leading, flexible solution for rule based on-line engagement across multiple contact channels. The state-of-the-art customer engagement interface enables consistent branding and customer experience across service-, sales- or any other on-line engagement process that can be designed and tailored through the platform.
---
The Vergic Engage Business and Enterprise versions are designed for organisations with high requirements on on-line engagement rules and often with a multi channel approach. The difference between the versions lies mainly in that the Business version is packaged so that even smaller organisations can take advantage of the more advanced functionality of the Vergic Engage Platform.
Organisations running the Business or Enterprise package typically offers complex products and services and/or have large product portfolios. In addition to that Enterprise customers might also have high volumes of web visitors and customer interaction, complex security or operational requirements, multiple service layers, provide support in multiple languages or cross markets or brands. Among the organisations running Vergic Engage Enterprise are some with the largest volumes of web visitors and customer interaction in the Nordics. 
Vergic Engage delivers a unified user experience across any device connected to the internet, i.e.: desktops, smartphones, tablets, etc. Vergic Engage (Q1 2015) conducts more than five billion online interactions per year for leading brands in the financial, insurance, IT, telecom, energy and e-commerce sectors as well as for some of the largest Public Organisations in the Nordics. Vergic Engage brings the power of a personal meeting on-line through its powerful array of tools and features made available in the Business and Enterprise versions.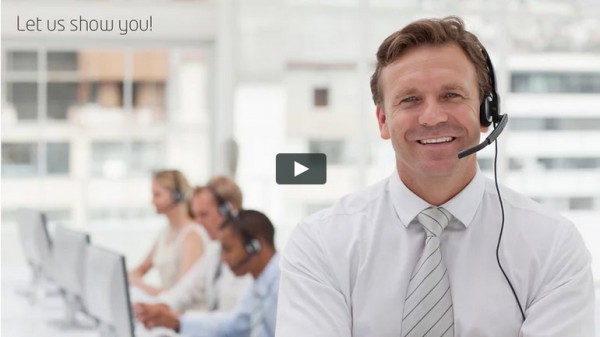 See a two minute video about Vergic Engage Business/Enterprise
Intelligent multi-channel platform – Vergic Engage Business & Enterprise
The Vergic Engage Business & Enterprise Versions helps increase revenue and delivers contextual, proactive support. Easy configurable business rules, triggered by visitor behaviour and data, helps you deliver personalised offers together with contextual real-time assistance no matter if it's done in a sales or support driven context.
The Business and Enterprise versions can be integrated with your surrounding systems, such as Contact Center Solution, CRM, ERP, Vo-IP etc. The ability to retrieve data from existing systems in real time, data that can be added to your on-line engagement rules gives the possibility to tailor highly individualised interaction rules. This will not only save time but also promote a positive customer experience through all channels i.e. relevant engagement and multi-channel interaction that actually works.
Key features:

Proactive, relevant digital engagement
Define content and context sensitive engagement rules for a more personal and relevant visitor experience. Vergic's rule engine lets you engage at the point of action, in a process, in-app, on the Facebook page etc.

Messaging and Live chat
Why not use both? Use internal Live chat or messaging channels or external messaging channels like FB Messenger, WhatsApp etc. With Vergic's rule engine you can mix messaging and Live chat engagement invites based on business rules and also to seamlessly move in between. All from one unified Agent interface

BOT assisted support
Let a BOT assist your customers, Vergic Automation tools and BOT framework lets you design process focused, individualized BOT-services working in any channel in a fraction of the time compared to other solutions

Seamless BOT and agent experience
BOT to agent or agent to BOT transfers are totally seamless. A BOT can be set up to work independently and only transfer to human in case of a problem, to prepare a case before handing over or to just assist an agent in the background

Advanced collaborative tools
As matters get more complex, more consultative or has a high commercial value Vergic Engage provides you with an unique set of collaborative tools needed to digitize  such type of meetings. Advanced co-browsing, screen sharing, document sharing are some examples. All of them plug-in free to work seamlessly with all types of devices and all types of customers

Book-a-meeting
Make anyone in the organization, not just the Contact Center agents digitally available. Complex support, seamless transfer from marketing campaigns to sales, convert physical meetings to digital meetings. Opens up a lot of new possibilities. Totally integrated with the rest of the platform

Phone to digital and phone with digital
Move phone calls to digital channels or open an instant co-browsing session with customers you are talking to over the phone

AND
Vergic Engage Business & Enterprise contains functions to optimize team efficiency for large teams, with multiple skillsets and/or multiple languages
Vergic Engage plugs directly into your existing website, no installation required
Integrated dialogue box that will behave as an embedded part of your site, no pop-up or pop- out
Supports all platforms, desktops, mobiles and tablets
Vergic Engage Enterprise comes standard as cloud service. It is also available as a dedicated cloud service or on premise with SLA's customized to your needs
GDPR compliant with possibilities for custom settings
Compare versions and see prices
Engage with your customers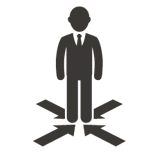 Your Visitor experience:
Increased Service Level
Faster and more efficient processes
Easy to find and personalized information
Reduced risk of mistakes and frustration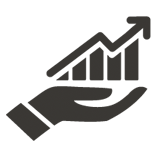 Your Organization experience:
Higher agent occupancy
Reduced cost per dialogue
Increased conversion rate
Increased first contact resolution
High potential up-sell