Vergic delivers an easy to integrate Digital Engagement Platform, allowing brands & organisations to engage with customers through AI/BOT supported messaging, Voice and Collaboration tools.
Vergic AI Supported Automation Tools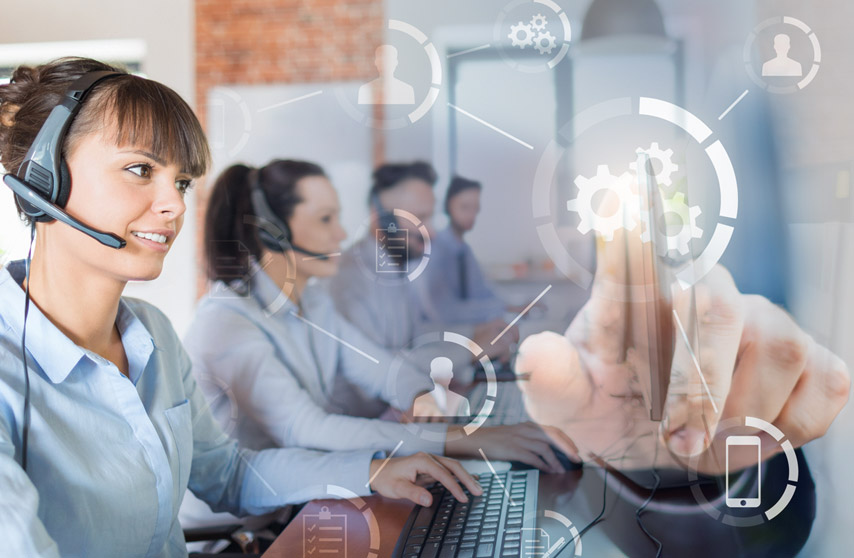 Automate dialogs and workflows
Vergic Automation Tools is a set of AI supported components that will increase the quality and efficiency of your service agents and reduce the effort for your customers.
Vergic Automation Tools together with complementary APIs will give you an easy way to get even more functionality out of the Vergic Engage platform.
Highlighted Platform Functionality
The Challenge: People are more digitally connected than ever before and a smart phone is now in every person's hand, young or old doesn't matter. People are using different digital channels like messenger, SMS and Facebook to communicate with their friends and family.
Digital channels are the no 1 choice, but as soon as we start to communicate with a brand or an organisations and their customer support only phone and email is offered. At Vergic we call it the 'Digital Paradox', were digitally connected people are using digital channels for the majority of contacts with friend and family but uses phone calls for business related customer support contacts.
Why is it like this? Some brands, when we ask, answers that the "customer" prefers to call their customer support but is that really the truth or just a result of making wrong conclusions based on "old truths"?
We at Vergic are convinced that it is the latter of the two above, and in the book "The effortless experience" we get some proof points.
In a world where 60%* of the callers started out their journey on the web before the call, and 40% who still are online during the call it's hard to see the logic in forcing the customer from a website or mobile site to a phone call instead of just letting them start a digital interaction like live chat at the moment of need. If you let the customer interact with you digitally all the contextual info can be used and presented for the customer support representative making it easier to support the customer during their digital journey instead of "running blind" during a phone call.
*Source "The effortless experience"
Customer service

Our technology increases agent efficiency, boosts agent sales, improves agent satisfaction and streamlines costs. All whilst enabling world-class customer service. Exciting opportunities await your customer service and care teams.

Marketing

It's about engaging with customers, not targeting audiences. Help customers resolve issues. Feel inspired. Find information. It's a simple add-on to your existing website, too. Exceed customer expectations and marketing goals.

Sales

The era of online sales engagement is about making timely, relevant offers based on insights into customer interests, behavior and preferences. You identify high-value customers and make personal and relevant offers — all in real time.

Public sector

The Internet is helping the public sector to move faster while raising expectations of citizens for better support. We help the public sector deliver modern, high-value online services. And be more efficient, cost-effective and accountable

Digital Customer Journey Orchestration

Our platform and the customer journey

A solution for every phase of the customer life cycle. Using the Vergic Engage Platform enables you to improve lead generation, sales conversion and customer service through real-time, online customer engagement via Messaging, Live chat, targeted offers, co-browsing, video and more.

Learn more

Valuable customer experiences are the very heart of what our engage platform offers in term of powering more personal, relevant, enjoyable and efficient online customer support and shopping experiences – every minute, everyday! Experiences that are built around how your customer lifecycle appears in your online world.

How your business benefits

Increase customer
satisfaction by 20%

Boost sales
conversion by 50-100%

Customer issue
resolution 50% faster

Reduce abandonment
rates by a factor of five.