[activecampaign]
Student housing company with needs for professional customer support choose Vergic Engage
AF Bostäder is one of the largest student housing companies in Sweden. In order to be more available for a market that comprise 6000 student housings and to handle peaks of applications trough their website, they needed to improve their online customer care.

Interview with Kristina Persson,
System- and control at AF Bostäder.
---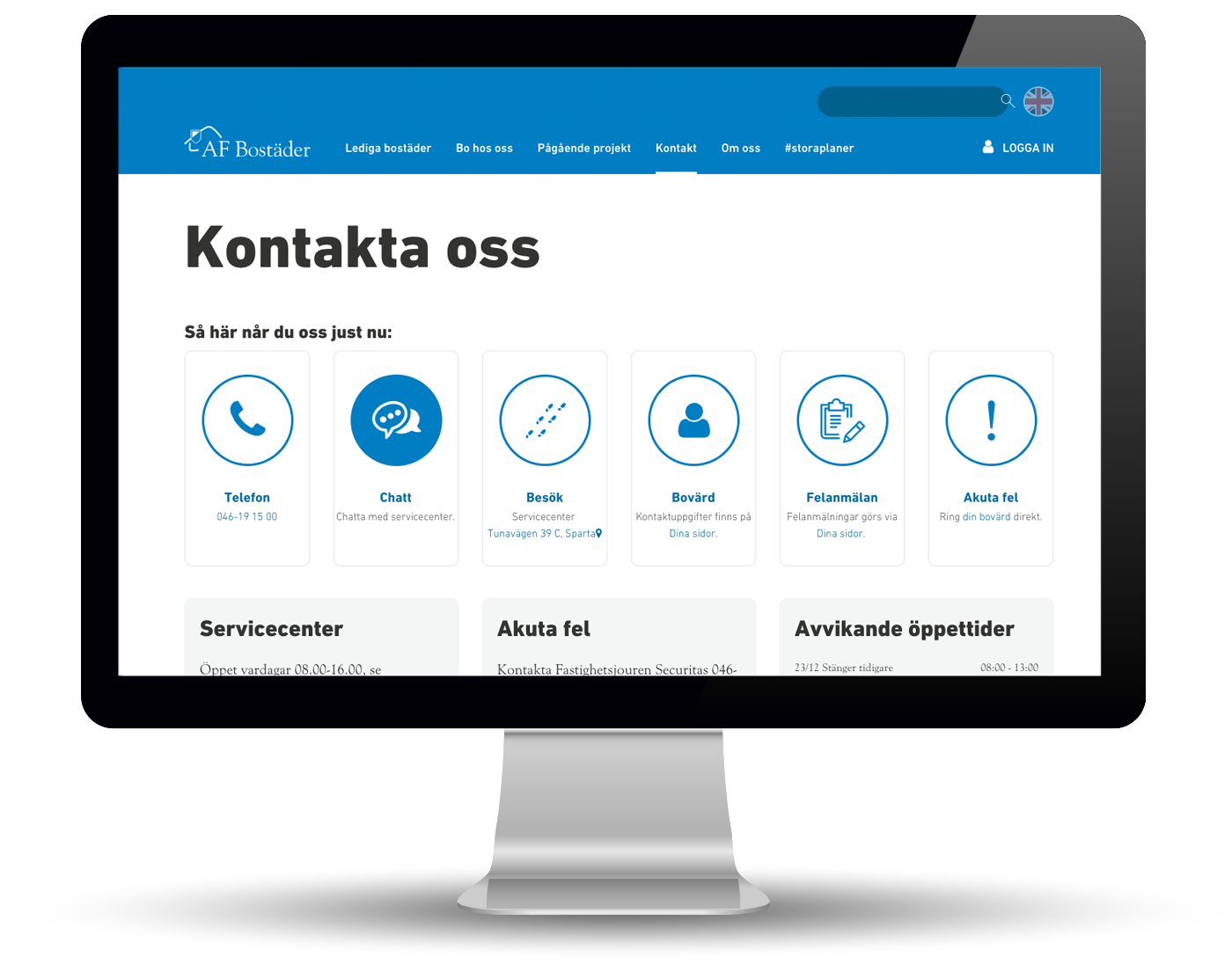 Company name: AF Bostäder
Industry: Student housing
Location: Sweden
Customer: 6000 student housing
Employees: 60
Solution: Vergic Engage Platform
Web:  www.afbostader.se
What was your challenges?
We needed to be more available to our customers. It had to be easy for the students to reach us in the most simple and efficient way.
What was your goals?
To create a more efficient and professional Customer Support and handle peaks of contact requests.
The Solution
Channel routing: By prioritizing chat when customer support was online we could deflect time consuming emails and phone calls
Service agent efficiency: By using pre-formed answers, Shared documents and Case management to simplify case handling
Cobrowsing: With cobrowsing we could view the same webpage as the customers and help them in web processes or navigate them to the right page.
The result
Much higher 'First Contact Resolution'- rate thanks to channel routing from emails to chat
High email reduction
High phone call reduction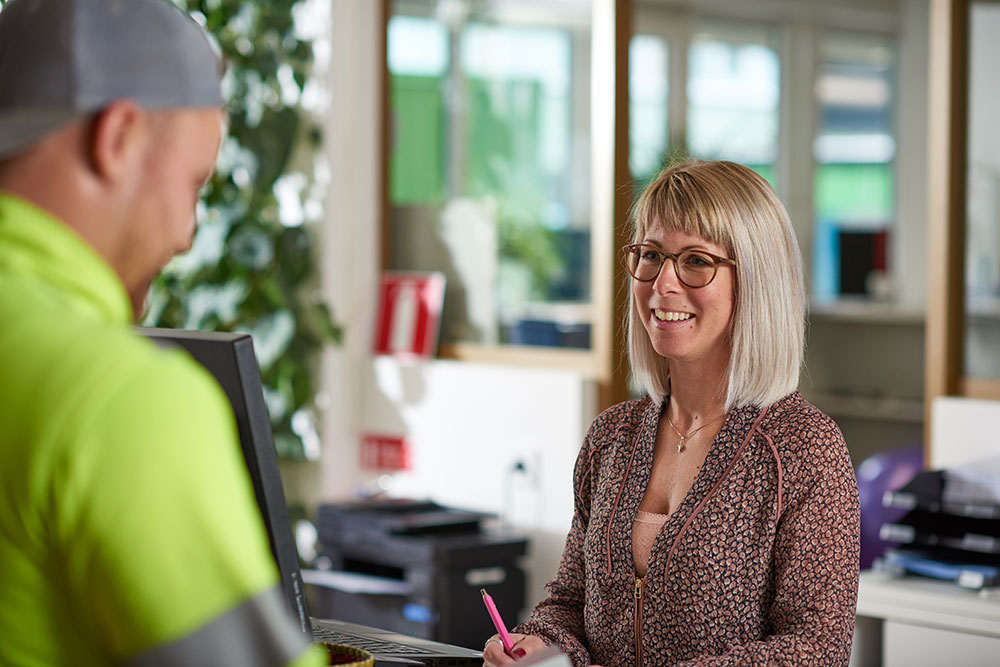 Why did you choose Vergic Engage?
We wanted to try the possibility of a more efficient tool that makes it easier for both our customers and our employees. We at AF Bostäder want to be at the forefront of technical IT-solutions in with our customer category and industry.
What are your next step?
To connect Vergic with their student housing CRM to push and pull data between the systems trough Vergic API.
Please share a story where Vergic Engage made a difference for your company:
When the admission decisions come in around July 11th every year, we have the highest pressure in our chat channel. We staff the chat with all resources from our Service center. Such a day may mean that an agent has up to 16 active chats going on at the same time. In total, we have about 650 chats during the same day. In situations like that you need a reliable tool that works in all kind of weather. Thanks to Vergic, we do, concludes Kristina Persson.
Do you want to know more how we can assist your company?
Contact us