Vergic Engage Chat & Chat+
Vergic Chat and Vergic Chat+ are feature rich and scaled down versions of our world leading engagement platform, Vergic Engage Enterprise. Vergic Chat and Chat+ versions now makes large parts of the Vergic Enterprise functionality available at an attractive price point.
The on-line focus for many companies today lies on shortening sales cycles, increasing revenue and drive customer satisfaction. Vergic Chat and Chat+ supports both on-line sales and support in real time, enabling you to interact with your visitors through your choice or mix of channels; text chat, voice as well as video.
Combined with our integrated co-browsing functionality which is also included in the Chat and Chat+ versions this gives you access to the most efficient and collaborative on-line communication tool on the market, Vergic Engage at a very attractive price.
Key features:

Co-browsing with visual guidance:
an agent assisted function
Co-browsing with form sharing:
an agent assisted function
Chat using text, audio or Video, instant channel switch:
an agent assisted function
Instant Co-browsing with incoming phone calls:
an agent assisted function
Unlimited number of multiple dialogues:
an agent assisted function
Contextual Content list: an automated function
Dynamic answers: an automated function
Web form and surveys: Share data and collaborate on web forms
AND
Vergic Chat plugs directly into your existing website, no installation required
Integrated dialogue box that will behave as an embedded part of your site, no pop-up or pop- out
Easy to use world leading and intuitive desktop interface
Supports all platforms, desktops, mobiles and tablets
Compare versions and see prices
Engage with your customers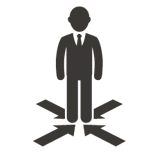 Your Visitor experience:
Increased Service Level
Faster and more efficient processes
Easy to find and personalized information
Reduced risk of mistakes and frustration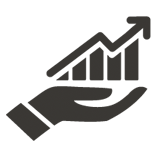 Your Organization experience:
Higher agent occupancy
Reduced cost per dialogue
Increased conversion rate
Increased first contact resolution
High potential up-sell