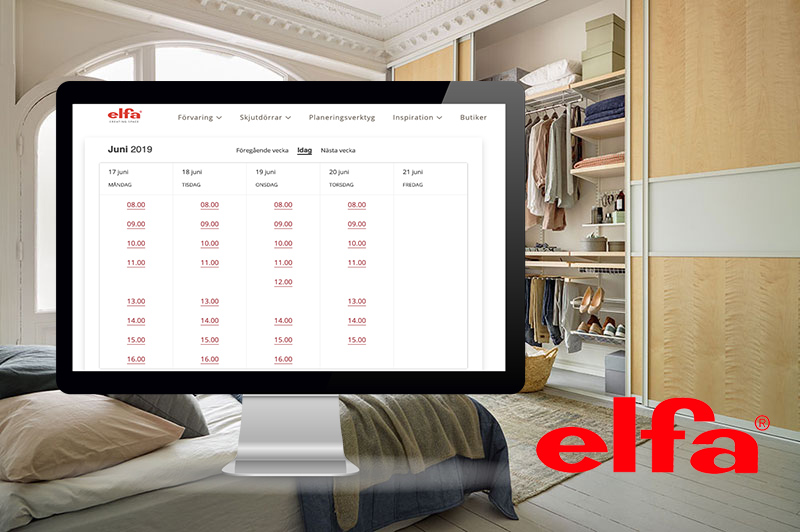 Elfa generates and supports new customers through Vergic Digital Engagement Platform
Planning your living space can be hard. To give a helping hand, Elfa (Nordic leader in home space solutions) are offering their customers digital planning support.
Elfa is offering their site visitors a "Book-a-meeting" function from where customers can book a digital planning session. Once in the meeting the Elfa planning expert and the customer can digitally collaborate and build a perfect home space solution.
The Elfa planning experts can use Vergic features like co-browsing, screen sharing, photo up-load and even video during the session.
"The number of bookings with our planning experts is steadily increasing" says Richard Gedda, CEO of Elfa Lumi AB.
This saves time and makes it easier for the customer as they can get the planning support while they are at home and they can also choose a time that works best for them.
Read more
---
Do you want to know more about Vergics 'Lead generation tool' or book a demo?