Online engagement improves first time customer issue resolution by 30% compared to email
Fast, convenient customer service is fundamental to great online shopping experiences. That's the reason why the wholesale store choose to use Vergic online engagement to support nearly 10 000 online customer interactions every month — and immediately resolve issues — in real time.
Background: Help an early adapter lead through customer service excellence
Since 1999 the online store (company name is given by request) has built the largest group of e-commerce sites in the Nordic countries. Their sites represent the largest entertainment online stores for consumers Denmark, Finland, Norway and Sweden. The wholesale store was an early adapter in providing site agents with online chat functionality to serve the ever-increasing amount of customers. However, their first simplistic software offered no possibilities for personalization and limited proactive engagement. They turned to Vergic to help them add more shopper value via online support in 2013.
 
Goal: resolve online issues right away
Customer care wanted to provide agents with tools to resolve customer issues quickly and correctly right away. Customer Service Manager Jonny Rosengren says,
"Our goal was to provide faster, better service. We had a simple chat solution that didn't let us act on customer behavior data. Reducing slow and large amount of email support was also a main goal."
It was about helping agents proactively engaging with customers and quickly resolving issues, rather than forcing customers to describe on-site problems that could be identified automatically. In short: improve customer satisfaction and save time.
Result: first time customer issue resolution now 30% more effective
Deploying Vergic Engage Platform took just over a month. Using it, service agents have increased their ability to resolve customer issues during first time interaction by 30% compared to email support.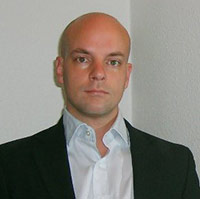 "The greatest advantages in using the chat system are that we help customers directly and easily provide them with more information. We can also guide them through their shopping experience in real time. By seeing and acting on problems during log-in and checkout, we can also use Vergic functionality to minimize dropouts," says Rosengren.
More effective real-time online support has also meant a steady decline in the amount of time-consuming email-based support. All of which makes Vergic a powerful tool for them to enhance customer satisfaction and reduce costs.
The customer is the largest online shopping store in the Nordic region. Offering a broad range of products including consumer electronics, gaming, sports and leisure, clothes and shoes, books and toys as well some 100 million visitors per year, The company has become one of the most well-know e-commerce brands. The name of the company is given on request.