Merging airline companies successfully tackle high volume support with Vergic Engage and TRIO
When Malmö Aviation and Sverigeflyg merged as one company in 2016, they became the third largest airline company in Sweden. This created a great challenge for the CS department which needed to reorganise and seek new technical solutions to handle the increasing amount of customer support cases.
All this was made possible thanks to our integration partner Enghouse Interactive and their CC platform TRIO Enterprise  which works with white labelled Vergic technology for advanced chat.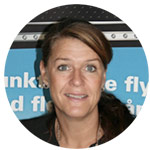 Interview with Anna-Maria Lindblad
Customer Support Manager at BRA
Tell us about your challenges?
We merged the CS departments of two companies into one. Now with 2 million travellers, we faced some major challenges:
We needed to create a new in-house Customer Support centre to efficiently handle the increasing amount of multichannel support cases.
We also wanted to be more accessible by extending our available hours and being more present on our webpage. All this without increasing the cost!
The merging companies had different CS and IT systems and there was no centralised follow-up or reporting on cost and efficiency.
One of our companies had an in-house contact centre and the other company's call centre was outsourced. We started our journey towards BRA by replacing our entire commercial platform and by building one common support centre in Malmö, Sweden. We invested in a new call-centre solution and case management system.
Our first chat solution was not integrated in the case management system, there was no channel- or workload routing and after a short period we had to shut it down.
"We just couldn't handle the vast amount of chat requests. We needed a smarter chat solution that took into consideration the agents' workload, skills and availability."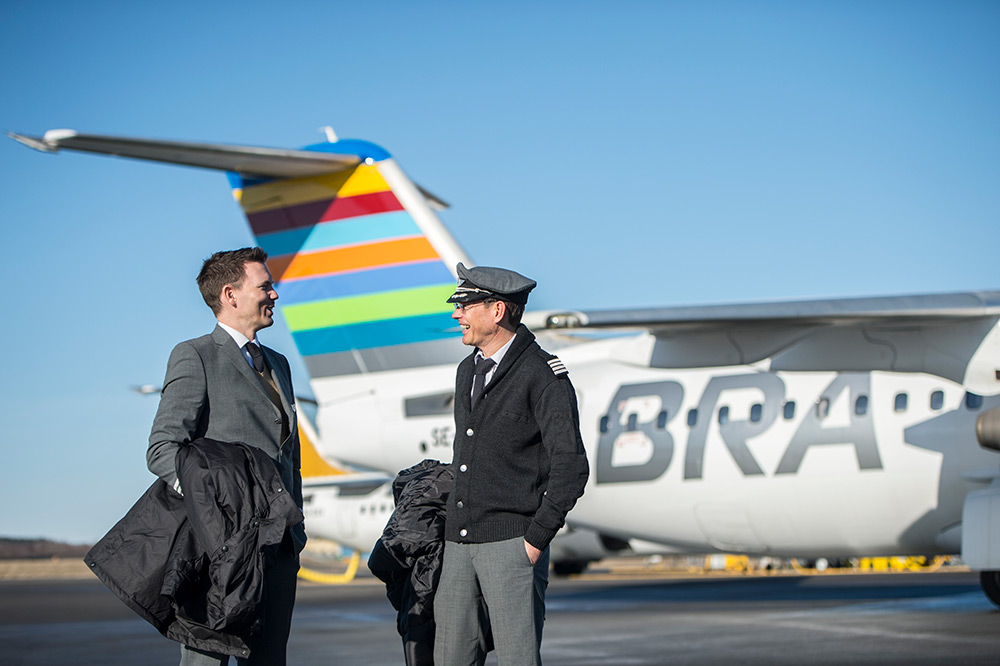 Company name:
BRA
Industry:
Aviation
Location:
Sweden
Customer:
2 million travellers/year
Employees:
1100
Solution:
Contact Center plattform
TRIO Enterprise
with Vergic advanced chat integration
Integration partner:
Enghouse Interactive
About:
 In 2016, Malmö Aviation and Sverigeflyg merged as one company to become BRA (Braathens Regional Airlines). BRA Aviation now handles one third of Swedish domestic flights with 2 million travellers per year and 1100 employees. With the slogan "Closer to you" BRA promises its customers outstanding services, for which the company has won numerous awards.
More information about BRA Aviation:
www.flygbra.se
What was your goals
By combining all our channels into ONE platform (TRIO) our goal was:
To successfully handle the increased amount of support cases
To centralise all contact channels into one tool
To extend customer support availability and availability hours
To improve reporting and analytics
To have the same or lower service cost even in case of an increase in the amount of support cases
The solution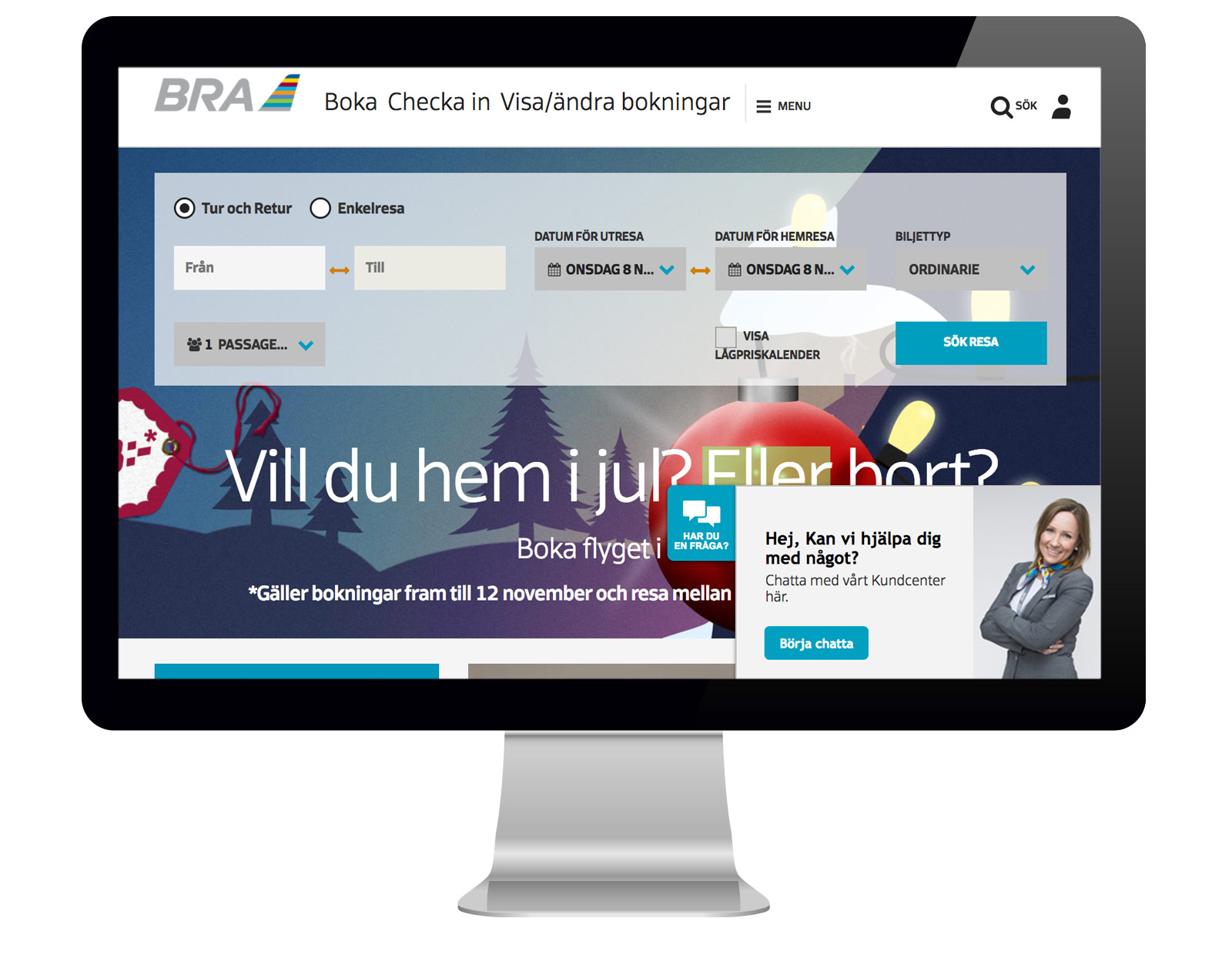 In March 2017 we went live with TRIO Web Communication (powered by white labelled Vergic advanced chat technology). In the beginning, there were some concerns regarding the co-browsing functionality, but after learning more, our service agents and customers have realised the benefits of this useful collaboration functionality.
We have different skill groups depending on what triggers the chat request on the homepage. We also take advantage of the transfer function to assure that the visitor is always able to chat with an agent with the right skills. Contextual help on our webpage goes hand in hand with our slogan "closer to you".
The integration was made and delivered by Vergic's technology partner Enghouse Interactive.
 The result
With Trio Web Communication, we are now able to deliver a fast and efficient service to our customers, mapping the right skill to the right questions. We also achieved our goals:
We succeeded in handling the increasing amount of support requests
We lowered the cost per support request
We extended customer support availability
We achieved better reporting and analytics of our work/costs which helps us in our planning
Feedback loops! Fast feedback from chats on our webpage content allows us to quickly improve the content in order to avoid redundant support requests
Service agent feedback:
Much easier to handle all channels in one tool
Co-browsing helps our service agents become aware of the customer's problem and resolve issues faster
The transfer function between agents is very useful when a customer has several different cases in the same chat
We now handle all our communication channels within one tool which gives us the advantage of selecting the most cost efficient channel at a specific moment. We prioritize the chat channel because our customers expect a fast response and it's the most cost efficient channel.